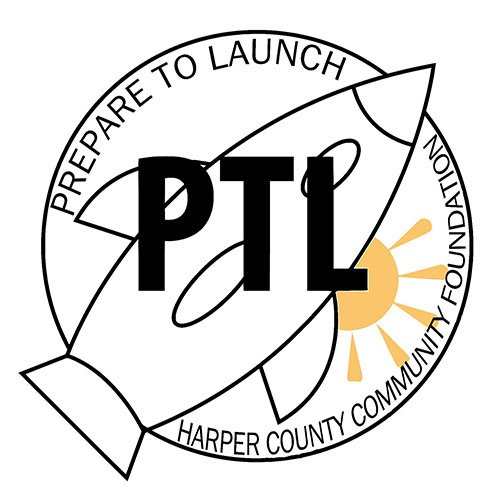 The Prepare To Launch Program is a philanthropic leadership organization for residents and students in Harper County Kansas. The program is funded by the Harper County Community Foundation who oversee the program along with the Harper County Transition to Career Program (T2C) and Harper County Economic/Community Development. The Transition to Career Program is a joint venture of Chaparral and Attica high schools focusing on career readiness. 
Mission of the Prepare to Launch Program: To provide funds for education to residents and students of Harper County, Kansas. 
The Prepare To Launch Program is granting a scholarship in varying amounts to our Harper County high school graduates from year 2018 on. Harper County residents attending out of county schools or attaining a comparable certification also qualify. Graduates are eligible for the scholarship for 10 years. 
Out of county residents must have graduated from a Harper County High School.
Proof of residency or attendance may be required and is subject to review committee.
The Prepare To Launch Program will issue a check to any post-secondary institution.
The Prepare to Launch Squad is a youth leadership and philanthropy group whose primary goal is to grow the endowment to provide more money for future classes. 
The Prepare To Launch Squad is comprised of students selected through an application and interview process. 4 per class for grades 9 through 12. The Squad is open to all Chaparral and Attica high school students.
The Prepare To Launch Program wishes you well in your education and we hope this scholarship helps. Please let us know if you have any questions. Sincerely,
Prepare to Launch Scholarship Application