The Harper County Community Foundation is governed by a 12-member board of trustees composed of civic and business leaders.
Trustees serve for a maximum of two three-year terms.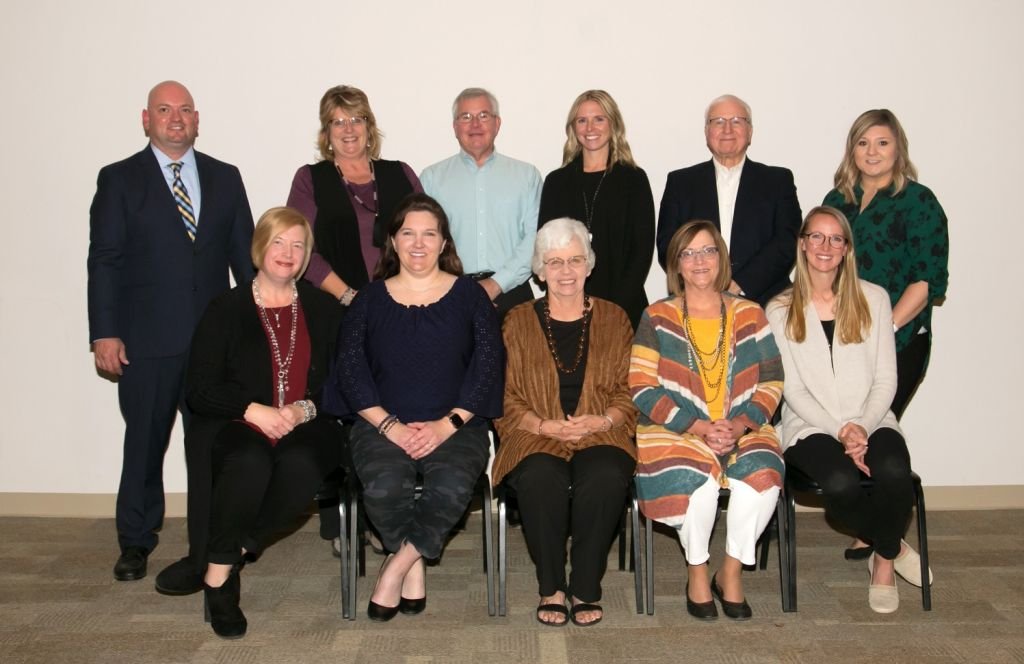 2020-2021 Board of Trustees
Anthony Representatives: Suzanne Clark, Lee Cox, Brad Giesen, Jessica Graves
Attica Representatives: Kevin Alexander, Bob Bary, Regena Hommertzheim, Nancy Trantham
Harper Representatives: Cheryl Adelhardt, Paul Hartman, Amy Latta, Lindsay Zimmerman
2019-2020 Trustees Photo Identification (above)
Front Row: Michelle Fahring, Assistant to the Foundation; Jessica Graves, Nancy Trantham, Regena Hommertzheim and Amy Latta.
Back Row: Kevin Alexander, Executive Director, Suzanne Clark. Paul Hartman, Megan McDaniel, Jerry Turner, and Lindsay Zimmerman.
Not Pictured: Cheryl Adelhardt and Lee Cox.
Be a
part of

the solution.