We look forward to receiving your online grant application.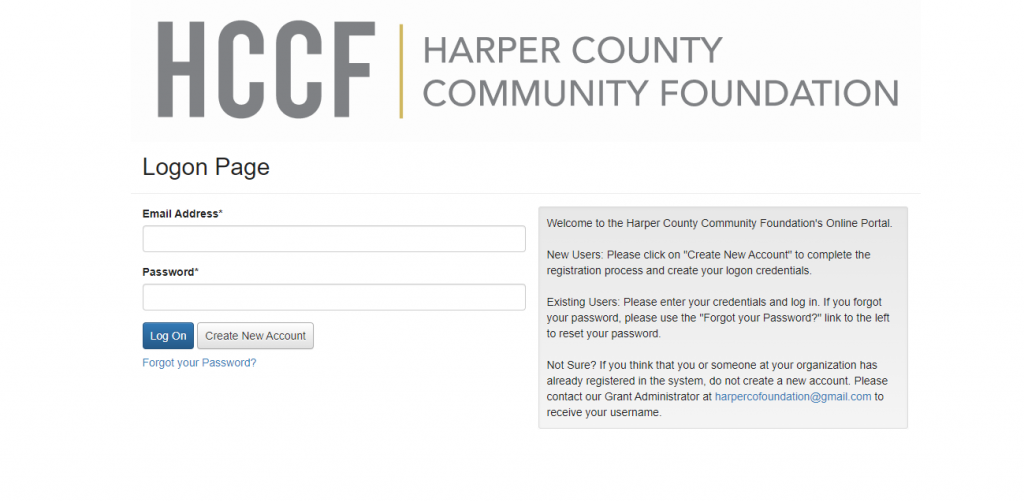 https://www.grantinterface.com/Home/Logon?urlkey=harpercofoundation
Simply click the image or link above to be re-directed to access our online grant application portal.

Please also take a moment to read the information below prior to moving on to the application process.
Grant Process:
The online grant application portal will open for submissions 1-month prior to the grant deadline.

(i.e., April 1 for the May 1 deadline or September 1 for the October 1 deadline).

Grant applications must be submitted online by 11:59 PM on

May 1 or October 1.

Grant awards will be announced within 45 days after the application deadline.

Log on using the link above to preview HCCF's Grant Application at any time.
Grant Criteria:
Grants will be awarded to not-for-profit community organizations that benefit Harper County Citizens.

No Grants to Individuals.

No portion of the project grant shall be applied to administrative or overhead costs.

Projects must comply with Federal and State laws, rules, and regulations concerning equal opportunity and non-discrimination.

Grants will be for projects with a focus on education, human needs, health care, community improvement or rural development.

Grant applicants may seek full funding, partial funding or matching funding.
Please click the link below for a preview of HCCF's grant application questions.
Grant Application Question List PDF